Rugby Injury Tips from ex Welsh Rugby International Gemma Hallett
By Malcolm | 28th July 2018 |
For those, that don't know you, who is Gemma Hallett?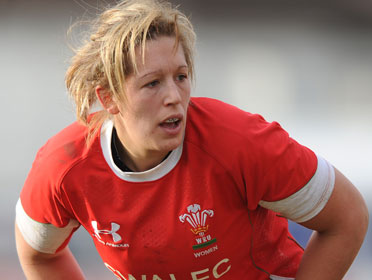 Gemma is a former international rugby player with 35 Wales caps. She is now retired form playing and is a tech entrepreneur launching miFuture app; a better way of connecting young people to careers.
What injuries did you experience playing international rugby?
Ha it'sa pretty extensive list; torn ankle ligaments, ruptured achillies, spiral fracture in shin, medial ligament rupture, Dead leg, protruding disk bulge in lower back, popped ribs, AC strain and drop, elbow dislocation, dislocated thumb, torn thumb ligaments, dislocated and broken fingers, split eye, torn ear, and concussion.
How easy did you find it to find good treatment?
Outside of the International set up it's difficult, especially trying to find good quality treatment that understands the effects of sport on the body and how to best manage it. I once went for a sports massage and it was the softest and fluffyest masage ever... I needed someone to get right in there and manipulate and release trigger spots- it's not easy to find these specialists.
What are your top tips for staying injury free or recovering quickly?
Do not play with niggles, respect and listen to your body. Far too many players feel pressured to take the field. Many of my injuries have been recurring, and could have been avoided if i'd given myself time to recover properly.
How did you deal with the mental side of injuries?
It's tough, especiallywhenmissing big games or a crucial time in the season. I needed to surroundmyselfwith positive people and take stock, people miss world cup fixtures, cup finals and even after retire from injury all the time. Injuries don't define you- the come back does. We have to accept that it happens and is part of sport, it was a good time to prepare and strengthenmyunderstanding, spend time on nutrition andwork on areasi'dpreviously neglected to come back a more roundedand better prepared athlete.
Are you still playing rugby?
No i'm retired now concentrating on running and growing miFuture App
What are your thoughts on Sports Injury Fix?
I really like the concept, lots of club players and casual participants often don't know who to turn to and mostly don't realise there are specialists in your local areas that you can access, this is perfect, I love the reviews too and it is so easy to use.
Search for your nearest rugby injury specialist now at sportsinjuryfix.com
More articles