Cycling Injuries, Comebacks and Tour De France Success
By Malcolm | 1st August 2018 |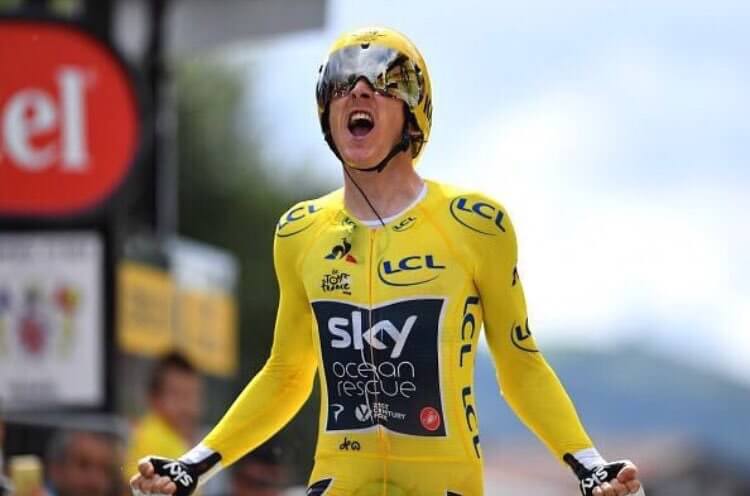 Geraint Thomas, Tour De France winner 2018, what an achievement and a result of years of hard work. Following two gold medals in the team pursuit in the Olympics for Team GB, the second in 2012, Thomas switched full time to the road. He did not have it easy though, and when you see the injury frustration he has suffered it is testament to him that each time he has come back stronger and makes his success all the more impressive.
2013 - Tour De France - Thomas broke his pelvis on the first stage but finished the tour and helped Chris Froome win.
2015 - Tour De France - Thomas crashed and fractured a rib on stage one. Completed the tour and finished 15th.
2016 - Rio Olympics - Thomas crashed in the road race and lost touch with the lead group. Despite his cuts and bruises he finished 9th in the time trail a few days later.
2017 - Giro d'Italia - Thomas started as joint leader with Mikel Landa at Team Sky but nasty crash on stage nine and a dislocated shoulder meant he eventually retired from the race through his injuries. This did not stop him finishing second in the time trail on stage ten.
2017 - Tour De France - A crash on stage nine and a broken collarbone forced Thomas to abandon the race.
It really does show that injuries should not be a barrier to progress and success. Work hard on the rehabilitation and you can and will come back stronger.
Find your nearest cycling injury specialist at sportsinjuryfix.com
More articles